1.0J Impact Energy Hammer of IK06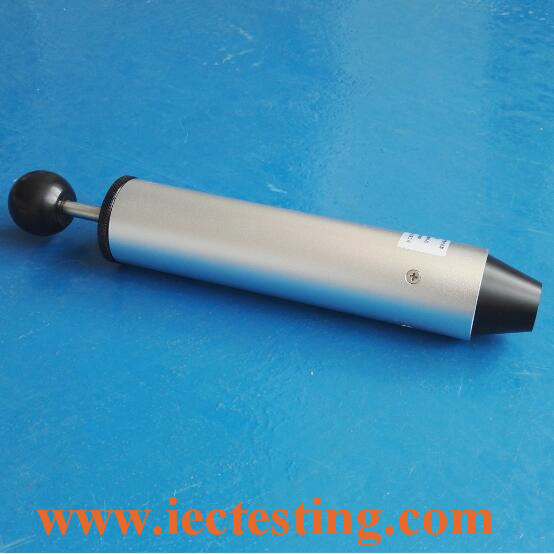 Impact Energy Hammer Standard: IEC60068-2-75.
Impact Energy Hammer Technical parameters:
Length:211mm
Weight:1250g
OD : 50mm
Hammer Weight :60g
Hammer Radius:10mm
The release force of impact: <10N
Impact Components: Including the hit ball handle the hammer ,weight 250g
Hammer head is made from white polyethylene imine first .
| | |
| --- | --- |
| Impact Emergy | Error |
| 1.0 J | ±0.05J |
Impact Energy Hammer Application:
Impact hammer are used to check the durability of enclosure for electrical appliance of other electronic product.
The Impact Hammer simulates the mechanical impact to test household and similar electrical appliance shell ,lever,handle,knobs,light and other shell to withstand mechanical shocks.