IEC60695 Horizontal and Vertical flame test chamber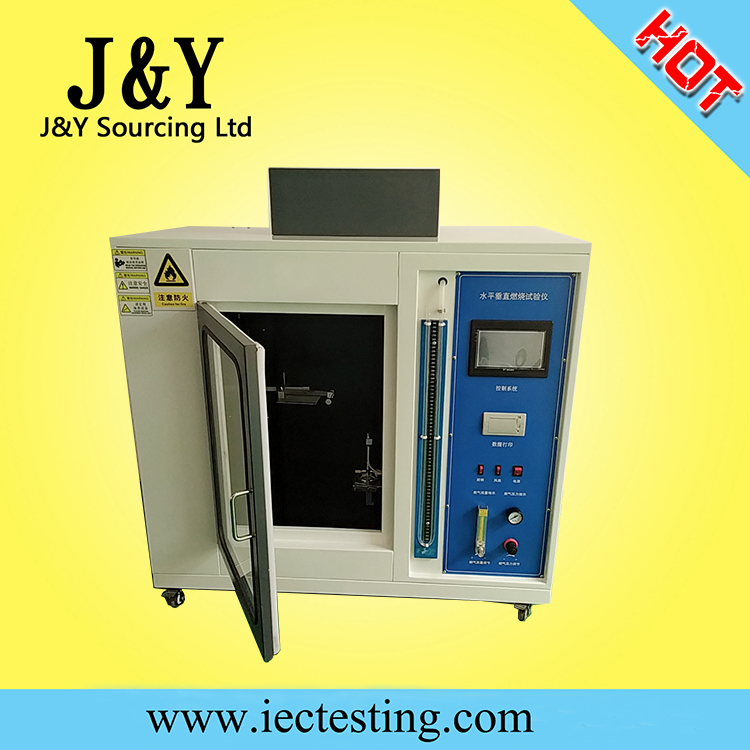 IEC60695 Horizontal and Vertical flame test chamber information: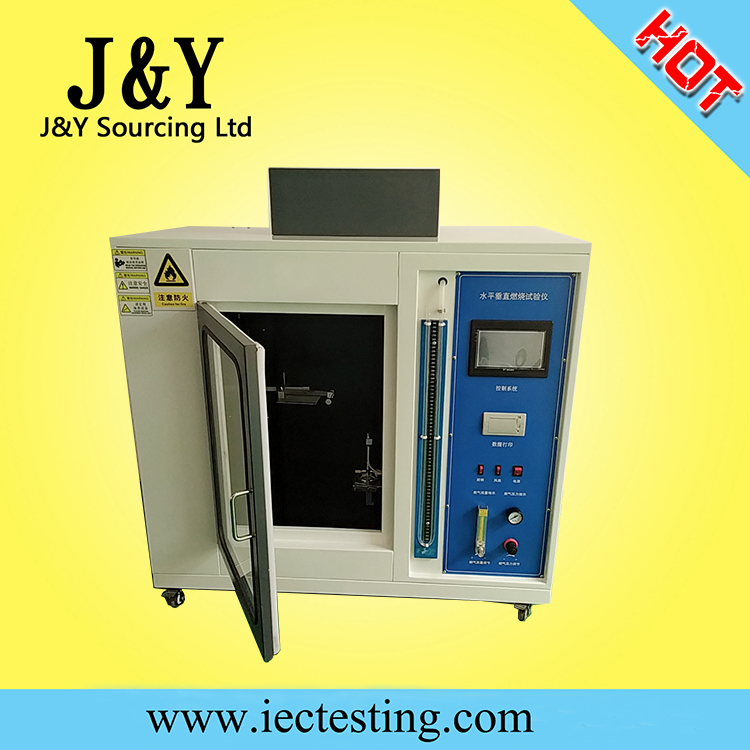 The series of horizontal-vertical flame test apparatus are designed and manufactured according to the standard and related requirement of UL94,IEC60695-11-2, IEC60695-11-3, IEC60695-11-4, IEC60695-11-20. It simulates the influence of early-stage flame when there is a fire around the electric and electronic products, so that to judge the igniting danger degree. It is mainly used in plastic and other non-metallic material sample, solid material. It is also applicable in the Horizontal, vertical flammability test of the relative combustion characteristic of foam plastics whose density is no-less than 250kg/m according to ISO845 test method. This product adopts the advanced PLC intelligent control system, touch screen humanized operation interface, and with remote wireless sensors operation so that record more precise; using integral intake ignition systems, the combustion time delays 0.1S thus to make sure the sufficient time of gas burning. They are with matte black background, multi-functional flame measure gauge to make the flame adjustment works easier, box full of stainless steel, large observation window, imported fire control systems, nice appearance. And they are gathering a number of advantages of similar products home and abroad, stable performance and easy to operate, it is the first choice for metrological service and laboratory.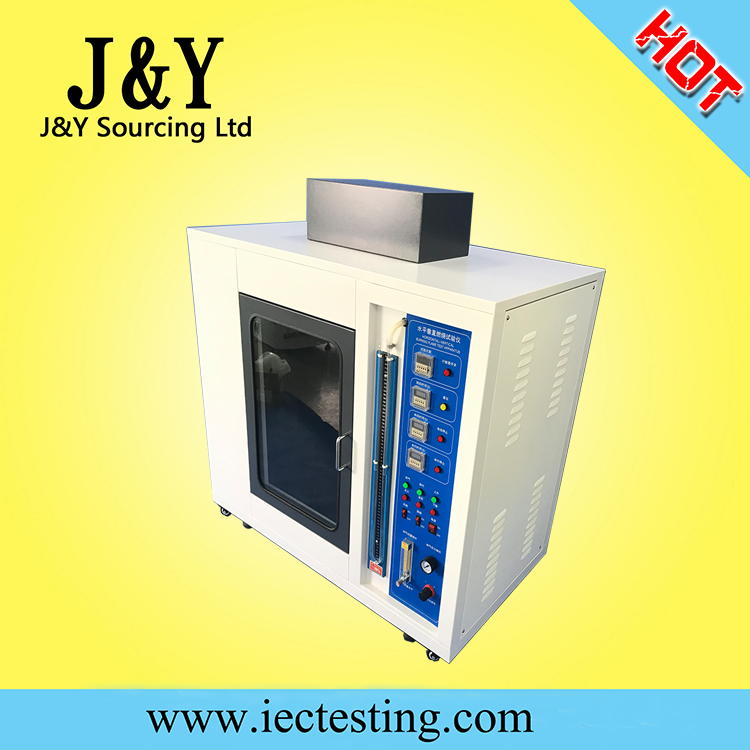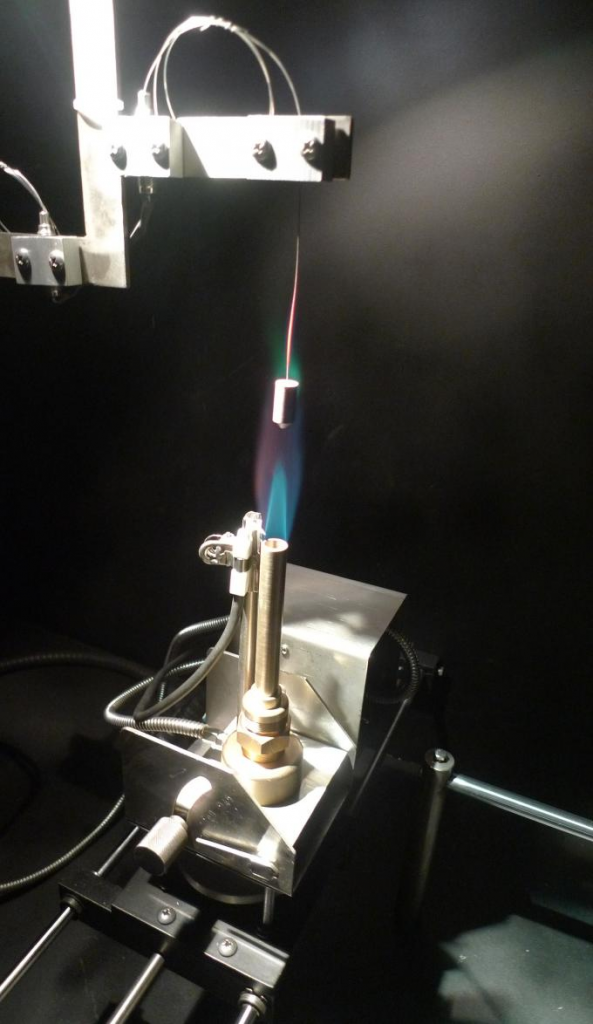 Technical parameters:
| | |
| --- | --- |
| Parameter/model | HVF-3A |
| Power/grade | 50W&500W double power switching |
| Meet the standards | IEC60695,GB5169,UL94,UL498,UL1363,UL498A and UL817 |
| Power | 120V 60HZ |
| Operating system | Mitsubishi PLC control,Weinview 7 inch color touch screen operation |
| Burner | Diameter 9.5mm ± 0.5mm,length 100mm,Imported products,conform to ASTM5025 |
| Burning angle | 0°,20°,45°adjustable |
| Flame height | 20mm~125mm±1mm adjustable |
| Timing device | 9999X0.1s can be preset |
| Thermocouple | American original Omega Φ0.5mm armour stainless steel protecting jacket K-type thermocouple |
| Thermometry distance | 10±1mm/55±1mm |
| Temperature measurement | MAX 1100°C |
| Gas flow | 105 ± 10 ml/min and 965±30ml/min adjustable,precision 1% |
| Height of water column | Using imported U-tube, the height difference is less than 10mm |
| Checking time | 44±2S/54±2S |
| Thermometry copper head | Ф5.5mm,1.76± 0.01 g;Ф9mm±0.01mm10 ± 0 .05 g,Cu-ETP purity:99.96% |
| Gas category | Methane |
| Box volume | More than 1 cube,black matte background with exhaust fan |