IEC61032 Figure 8 Test Probe 12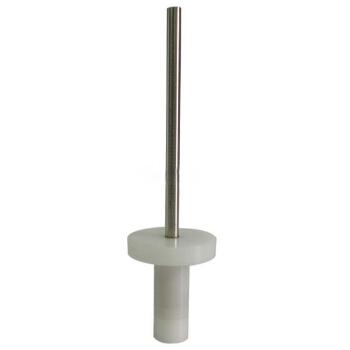 This pin is intended to be used on appliances for verifying the inaccessibility of hazardous live parts or hazardous mechanical parts which are liable to be touched accidentally by a tool, for example a screwdriver or similar pointed object in normal use. It meets IEC61032 figure 8 test probe 12. Handle is made of nylon while the tip is made of hardened steel.
Customizable: It can be used for enclosure protection test when open threaded hole of M6 at the end of the handle (connected with pull and push dynamometer).
Main specification and corresponding technical parameters:
| | |
| --- | --- |
| Parameters /Model | Long test pin probe JY-F812 |
| 1 | Ф4±0.05 |
| 2 | 50±0.15 |
| 3 | Ф25±0.2 |
| 4 | 4 |
| 5 | Ф10 |
| 6 | 20 |
Access probes to hazardous live parts or hazardous mechanical parts