IPX1& IPX2 Drip Box and IPX3&IPX4 Oscillating Tube test chamber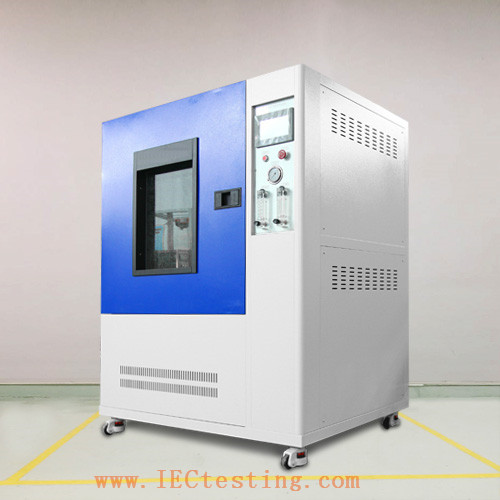 IPX1& IPX2 Drip Box and IPX3&IPX4 Oscillating Tube test chamber
IPX1 to IPX4 Drip rain test and swing pipe waterproof test chamber
IPX1 to IPX4 in one waterproof rain test chamber/equipment
Model:JY-IPX14B-600
Application Background:
The destruction of products and materials by nature's water (rainwater, seawater, river water, etc.) causes unpredictable economic losses every year. The damages caused mainly include corrosion, discoloration, deformation, strength reduction, swelling, mildew, etc. In particular, electrical products can easily cause fire due to the short circuit caused by rain. Therefore, conducting a shell protection water test for a specific product or material is an essential and critical procedure.
General application areas:
Outdoor lighting, home appliances, auto parts and other electronic electrical products.
Equipment function: 
The main function of this equipment is to use for electrical and electronic products, lamps, electric cabinets, electrical components, automobiles, motorcycles, and their parts and components. carry out testing. After the test, the quality of the product can be judged through the verification to meet the requirements, so that the product can be used in design, improvement, verification and factory inspection.
Executive standard: 
Conforms to IEC 60529:2013 Degrees of protection provided by enclosures (IP Code), and "Enclosure Protection Level (IP Code)" 14.2.3, 14.2.4 and Figure 4 and GB7000.1. The first part of the lamps and lanterns: General requirements and tests 9.2.4, 9.2.5 articles and Figure 9.4 requirements.
Inner dimension
900L*900D*1050H mm
Outer dimension
1350L*1150D*1750H mm
Turntable diameter
400mm(R200mm is optional)
Turntable Max. load
50KG
Turntable lifting height
450-750 mm
Turntable tiltable angle
0° or 15°(horizontal direction)
Turntable speed
1 -5r/min(precise control  )
Turntable rotate
foreward / Turn back and forth /

intermittent rotation

Testing time
0-999 min
Total weight
Appro. 230kg
IPX12 technology parameter
Drip plate area
600*600mm
IPX12 Spray aperture

diameter (mm)

0.4mm
Space of Dripping

aperture

20*20 mm
rainfall precipitation
IPX1=1mm/min   IPX2=3mm/min
Flow adjust
Manual setting
Drip plate lifting
Fixed
IPX34 technology parameter
Swing pipe radius
R400mm(R200mm is optional)
Swing pipe Flow
IPX3=1.1L/min;IPX4=1.8L/min
Spray aperture size(mm)
0.4mm
Space of Spray aperture
50mm
Swing pipe inner diameter(mm)
15mm
Swing pipe angle
240°Turn back and forth 4S,720°Turn back and forth

12S(precise control or custom

Electric parameter
 Power Supply
220V
Power Supply of samples
220V
Power
1.0KW
Protective device
Leakage, water shortage, short circuit
Standards
IEC60529:1989 +A1:1999 +A2:2013 Degrees of protection provided by enclosures(IP Code)