IPX1 and IPX2 Drip Box-IEC60529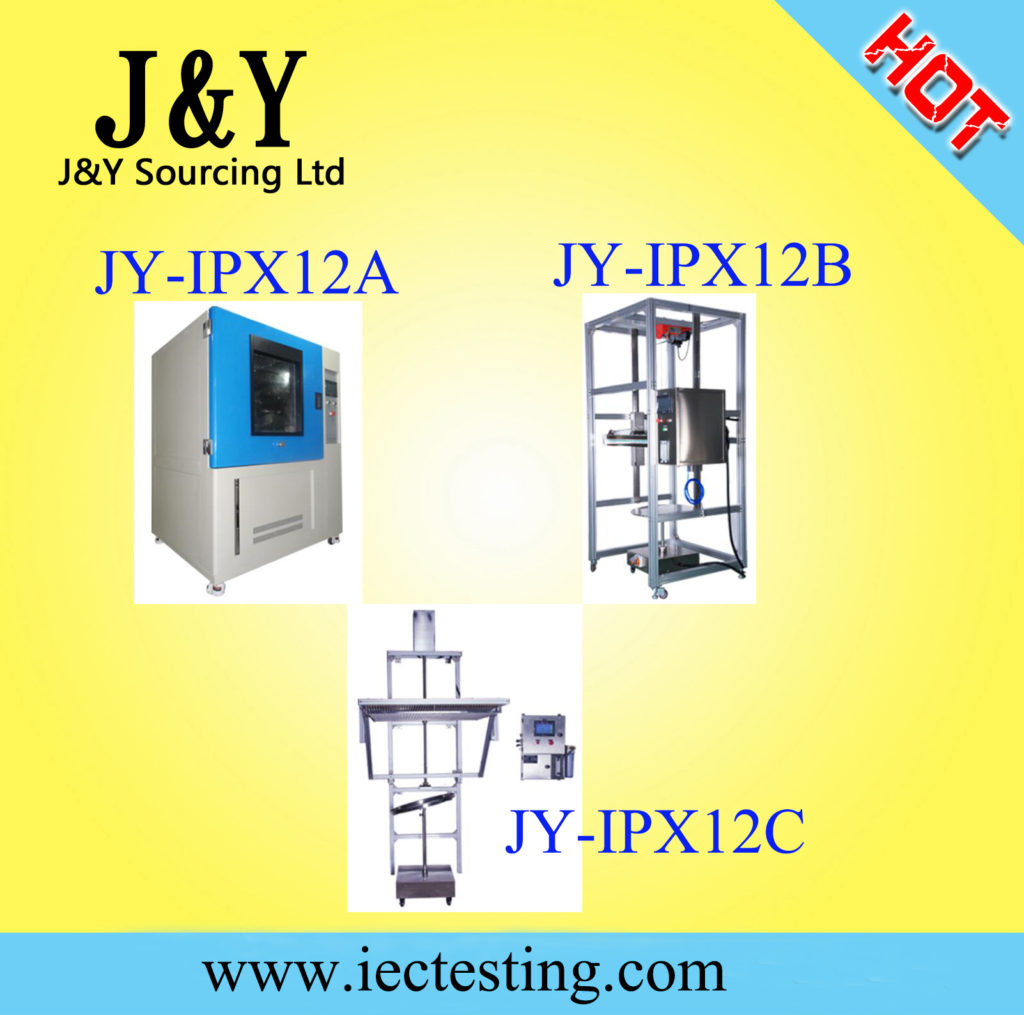 IPX1 and IPX2 Drip Box-IEC60529
 (Model:JY-IPX12A, JY-IP12B, JY-IPX12C)
Application
For checking the protection against water to prove the degrees of protection with the second characteristic numerals 1 "Protection against water drops" and 2 "Protection of a specimen in a position of tilt against water drops"
The drip box test is one of several methods used to test the water protection capabilities of enclosures for electronic items that are expected to be exposed to rain or water spray. This test is used to meet the requirements of IPX1 and IPX2 in IEC 60529. The drip box test subjects an enclosure to vertically falling droplets much as a product might see during rain. The test has two parts. The first has the specimen sit in the orientation of its intended use. The second has the specimen tilted 15° from vertical in four directions to simulate a blowing rain. This second test is also done with a higher flow rate of drips.
According to standard
IEC 60034-5 , IEC 60529 , IEC60598, IEC 60947-1 ,EN 60335-1 , EN 60950,VDE 0570  VDE 0630 ,IEC60745-1,GB4208, GB7000.1
—Choice of three drip box sizes(can make different size according to request)
—Stainless steel nozzles removable for cleaning or replacing
—Drip flow rate precisely controlled by controller and pump
—Drip box height electronically adjustable
—Motorized turntable connected to instrument controller
—Turntable tilts to 15°
— Alloy aluminum specimen support with easy height adjustment and three specimen tray
—Machine shelf material is alloy aluminum
Power Supply : 220V 50Hz or 115V 60Hz
Drip Box : Anodized aluminum, 3mm SUS304 Stainless steel various sizes
Drip Capacity: IPX1;  1~1.5mm/min
IPX2:  3~3.5mm/min
Nozzle : ¢0.4mm
Turntable Height : 300mm (adjustable)
Turntable Diameter : 700mm (max incline angle 15°)
Turntable Max Loading Weight : 100kg.
Rotation Speed :  IPX1: 1r/min (to-and-fro)
IPX2: stay 2.5min per 1/4r.
Drip Box Travel : 500mm~2000mm
Dimensions : W*D*H=530mm*1300mm*2300mm
Weight : 150kg