PA100A UL Articulated Probe with web stop UL474/UL507/UL1310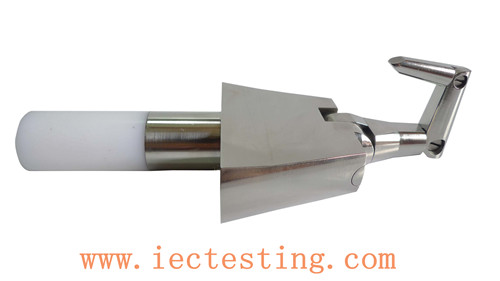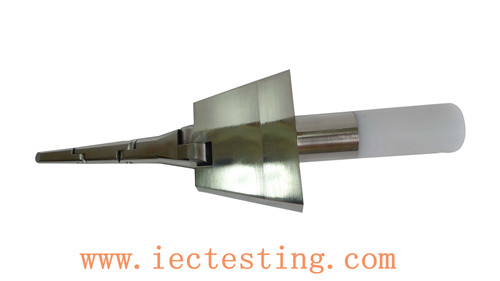 The UL accessibility probe is also called UL articulated probe or jointed test finger probe.
It conforms to many standard requirement of UL474 Figure 5.1, UL507 Figure 9.2(PA100A), UL982 Figure 7.1, UL1017 Figure 2, UL1062 Figure1.2, UL1278Figure 8.3, UL1310 Figure 16.2, UL6500 Figure14, UL60065 Figure14 and UL60950 Figure NAF.1. Palm simulator and restricted joint movement simulates human finger movement.
It is widely used in the enclosure protection test of the electrical equipment.